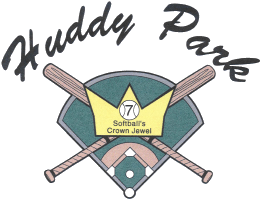 Welcome to Huddypark.com
IF YOU OR SOMEBODY YOU KNOW HAS SUBMITED AN APPLICATION FOR BASEBALL OR SOFTBALL ON 2/26/03 TO PRESENT DAY WE ASK THAT YOU CALL DONNY ASAP AT 859-291-4839. THERE IS A PROBLEM WITH THE FORMS AND IT DOESN'T GO THROUGH TO THE EMAIL. SO IF YOU COULD CALL OR EMAIL ME WITH YOUR INFORMATION. WE ARE TRYING TO GET THIS PROBLEM FIXED.
THANKS AGAIN,
DONNY
We are currently accepting applications for the 2003 softball season. Please contact Donny at (859) 291-4839 for league information.